Sprawdź ofertę Deals with Gold i nowe promocje na ulubione tytuły w wirtualnym markecie Xbox.
Wrzesień dostarcza wiele bardzo gorących premier, ale nic nie stoi na przeszkodzie, aby zaopatrzyć się także w wydane już tytuły w dużo niższej cenie. W nowej ofercie Deals with Gold znajdziemy popularne produkcje przecenione nawet o 85%! Zdecydowanie wyróżniają się tu gry od firmy Ubisoft, których w zestawieniu jest najwięcej. Wśród nich pojawia się Assassin's Creed Origins, Far Cry 5, Just Dance 2018, Ghost Recon Wildlands, The Crew 2 oraz Watch Dogs 2.
Gier z serii Assassin's Creed jest zdecydowanie najwięcej. Najnowszą część Origins zdobyć można w cenie 
 140,00 złotych, a The Ezio Collection za   80,00 złotych.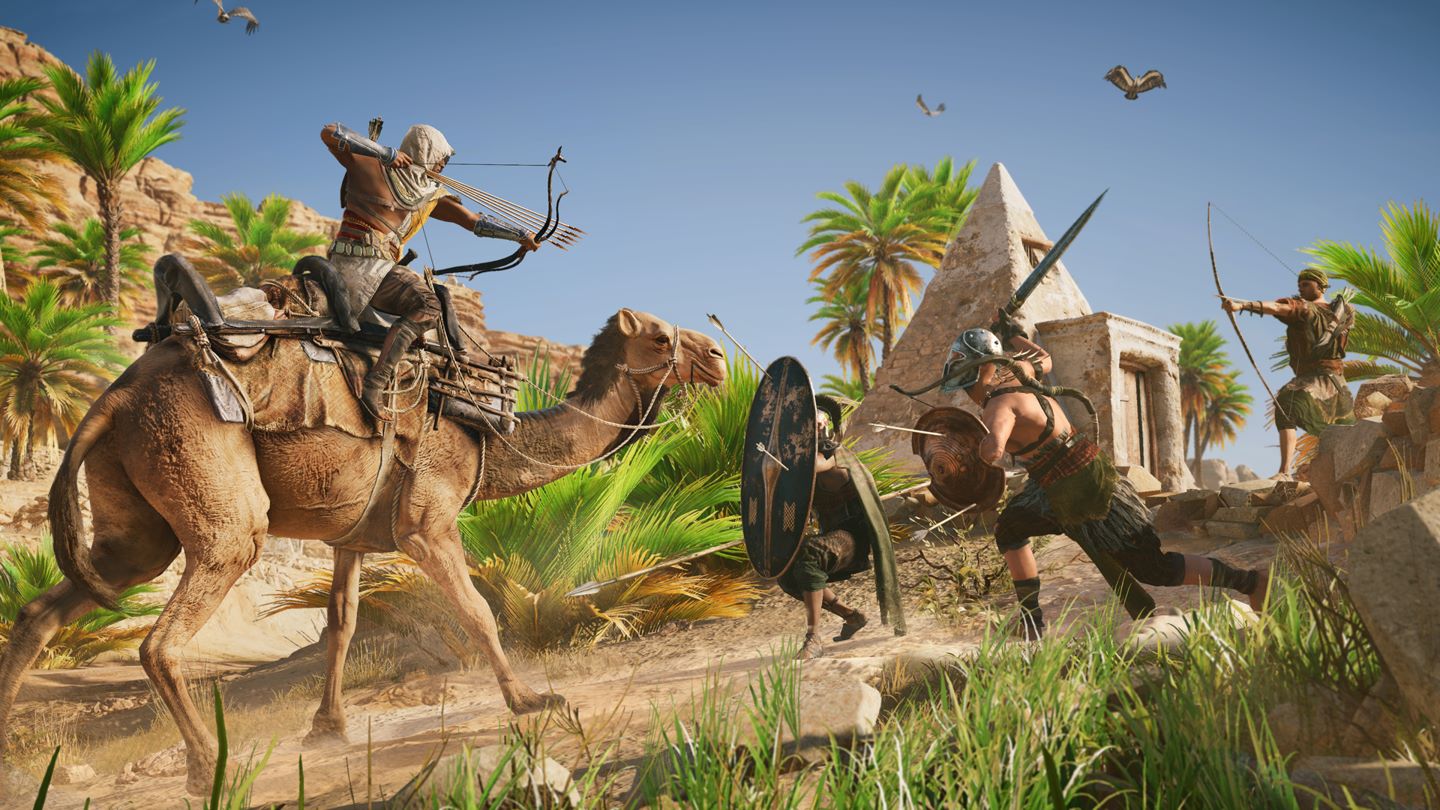 Electronic Arts ponownie w wyprzedaży proponuje Battlefield 1 i to taniej o 85%. Najkorzystniej jednak wybrać pakiet z Titanfall 2, wyceniony na   55,35 złotych.
Miłośnicy RPG i Diablo mają okazję na zdobycie Diablo III: Eternal Collection za połowę ceny. W tym pakiecie znajdziecie dodatek Reaper of Souls oraz pakiet Przebudzenie Nekromantów, a wszystko w cenie 
 125,00 zł.
Pełną listę Deals with Gold w polskiej walucie prezentujemy poniżej:
Xbox One
---
Xbox 360
| Tytuł | Zniżka | Cena | BC |
| --- | --- | --- | --- |
| Alien Rage | 80% | 10,99 ZŁ | Nie |
| ArcaniA: Gothic 4 | 90% | 6,99 ZŁ | Nie |
| Assassin's Creed IV: Black Flag | 60% | 27,60 ZŁ | Tak |
| Assassin's Creed Liberation HD | 60% | 27,99 ZŁ | Tak |
| Assassin's Creed | 60% | 19,99 ZŁ | Tak |
| Assassin's Creed III | 50% | 24,50 ZŁ | Tak |
| Assassin's Creed Rogue | 67% | 22,77 ZŁ | Tak |
| Battlefield 1943 | 70% | 11,24 ZŁ | Tak |
| Battlefield: Bad Company | 75% | 17,49 ZŁ | Tak |
| Beyond Good & Evil HD | 67% | 11,54 ZŁ | Tak |
| Black Knight Sword | 80% | 6,99 ZŁ | Nie |
| Bound by Flame | 75% | 17,25 ZŁ | Tak |
| Conan | 90% | 6,90 ZŁ | Nie |
| de Blob 2 | 90% | 6,90 ZŁ | Tak |
| Dogfight 1942 | 70% | 10,49 ZŁ | Nie |
| Enemy Front | 85% | 19,35 ZŁ | Nie |
| Far Cry 3 | 60% | 27,60 ZŁ | Tak |
| Far Cry Classic | 60% | 13,99 ZŁ | Nie |
| Far Cry 2 | 67% | 16,49 ZŁ | Tak |
| Far Cry 3 Blood Dragon | 70% | 16,49 ZŁ | Tak |
| Far Cry 4 | 50% | 34,50 ZŁ | Nie |
| Giana Sisters: Twisted Dreams | 80% | 10,99 ZŁ | Nie |
| I Am Alive | 70% | 16,49 ZŁ | Tak |
| Outland | 60% | 13,99 ZŁ | Tak |
| Realms of Ancient War | 75% | 8,74 ZŁ | Nie |
| Rayman 3 HD | 60% | 13,99 ZŁ | Tak |
| Rayman Legends | 67% | 22,77 ZŁ | Tak |
| Rayman Origins | 70% | 17,70 ZŁ | Tak |
| Tom Clancy's Splinter Cell Conviction | 50% | 34,50 ZŁ | Tak |
| Tom Clancy's Ghost Recon Advanced Warfighter 2 | 60% | 19,99 ZŁ | Nie |
| Tom Clancy's Rainbow Six Vegas | 67% | 16,49 ZŁ | Tak |
| Tom Clancy's Rainbow Six Vegas 2 | 67% | 16,49 ZŁ | Tak |
| Tom Clancy's Splinter Cell Blacklist | 60% | 27,60 ZŁ | Tak |
| Trials Fusion | 67% | 23,09 ZŁ | Nie |
| Trials HD | 60% | 13,99 ZŁ | Tak |
| Valiant Hearts: The Great War | 60% | 23,99 ZŁ | Nie |
| Watch_Dogs | 67% | 32,67 ZŁ | Nie |